I want you to google random stuff. (Only read if you don't mind a bit of insanity)
So I was watching GradeAUnderA's vid on Hilary Clinton. Then I turned the subtitles on. Then I was actually surprised it spelled most of the stuff correctly. Then I wondered about mispelling Donald Trump. Then Donald Hump came to mind.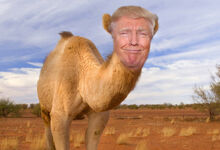 I expected something much worse.
The point is, are there people around here wacky enough to look up stuff like that and post it here? xd